Professional and flexible IT Support for your business
IT enables your team and business to thrive. iBKinetix delivers the stability and standards needed for businesses of today. With our unique embedded approach you can focus on growth and rely on your IT stack to support you.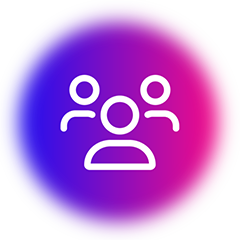 The IT Landscape for business has changed, hybrid working is delivering great flexibility but does brings security challenges. The need to ensure consistent standard processes are met within your business drove the development of the iBKinetix support platform. This one platform delivers a unique view of your essential IT functions, assets and security status whilst providing your team with access to key support request options.
IT now permeates all aspects of business delivery and is much more than just resetting passwords.
It's managing all your devices through mobile device management software ensuring they are secure on the move.
It's realtime monitoring of your essential network services and apps to avoid costly outages to your team.
It's ensuring new employees are fully IT ready with the right devices and software so they can have a great first day.
It's maintaining a reliable inventory of devices and software and who is responsible for managing them. iBKinetix is structured on the following principles

We believe in an accesible approach to IT support that can grow as you do.  Our per user pricing ensures standards are maintained leaving you to focus on what matters in your business.

Information at your fingertips
Our platform gives you access to all your IT information through a simple and concise portal.  Reap the benefits of having all your devices, applications, IT policies and Support request one place.

Take advantage of the instant benefits of working with iBKinetix giving your team instant access to our IT experts.  Enjoy freedom from day to day IT tasks as our service team ensure your business is fully protected.

As your business grows iBKinetix will match pace with your IT requirements scaling your infrastructure to match your needs.  We ensure that you can expect the same high quality service delivery whether you have 10 employees or hundreds.