Let iBKinetix power your IT
Because looking after the IT management support needs for your entire organisations can be a lot to add on top of existing roles.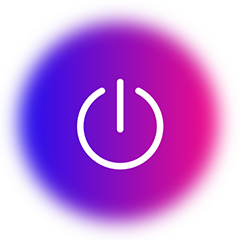 Free your time to get back to your core role.
IT enables the delivery of your business. Let us support you to build best in practise processes. Organisations today have broad IT requirements such as online systems, customer communication and collaboration with remote business partners. Instead of going at it alone or designating a non-technical team member to handle your IT, leverage our expertise, resources, and guidance. Let us deliver your daily support needs.
Most importantly, let us help you to get your time back. We know that those daily support requests can be a significant disruption to any business. Why not take advantage of our team of support technicians who can handle these requests from across your organisation with a response time of 10 minutes or less. iBKinetix can work within your existing physical and virtual workspaces including Slack workspace, Microsoft Teams tenant or through our telepresence technology.  We can assist your team to access support whenever they need it.
Your team can chat @iBKinetix for requests such as:
Day-to-day troubleshooting
System Admin support
Requests for file permission, access to apps, and hardware maintenance
Online and Phone Based Real Time Support
Assistance with establishing & standardising business processes
Do you have a plethora of spreadsheets capturing and managing data in your business? Whilst these might be getting the job done could you benefit from support and guidance when it comes to IT process standardization and implementing the right solutions.
Have you considered things like security, compliance, and infrastructure management perhaps your struggling to the find the time or lack in the inhouse expertise. Don't wait for a security event to change in business position jeopardise your business.
iBKinetix can help you establish and implement:
New Starter or Leaver management process
Device specification, procurement and provisioning
Network design and server selection, installation, & optimisation
Mobile Device Management setup and installation across your devices
Software application deployment and credential management
Cloud Services & policy configuration
Advice and delivery of 2FA or MFA, device security, & overall network standards
Discover more about your IT setup and configuration
Your IT environment should be responsive to your needs, especially when you need answers or are looking to review performance. The iBKinetix Platform provides insights into key areas of your IT configuration, in one easy to access tool, including:


Support requests by volume, timeframe, type, and requestor
The status of active IT projects with iBKinetix and Aspurian
Application Credential configurations
Business led provisioning profiles by department
Hardware Inventory (servers, firewall, network devices etc.)
Starter/Leaver history & request information
Device inventory & technical details (serial number, ram, etc.)
Take advantage of our expertise
By working with iBKinetix and Aspurian you get access to an experienced IT team that can scale with the needs of your business. We can support your organisation across the entire spectrum of IT delivery, we have the tools and expertise to deliver. 
From our Service Desk, Professional Services, and Software Development teams, you have access to skilled professionals who can make recommendations and maximise delivery for your business. In addition, our key technology partners help us provide you with first rate support.
Are you ready to embrace a change?