Integrated Technology for Smart Businesses
When your business depends on the web, you cannot afford to take risks with your web hosting and Internet solutions.
By using Aspurian to house and manage your SSL Security and Internet operations you can focus better on developing your business' presence on the web.
DVPS (Dedicated Virtual Private Server) from Aspurian offers a cost-effective way for your business to optimise the reliability and performance of your Internet operations, while you remain in complete control of your online business platform, content, and data.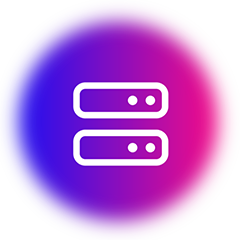 Reliable, high-capacity housing
Aspurian DVPS offers your business a high-performance, safe alternative to keeping your Internet platform in-house. As well as giving you a secure physical environment in which to host your online applications, our hosting centres give your VPS access to high speed dedicated bandwidth.
Our DVPS service, frees you from the onerous investment in time and money that managing your own Internet infrastructure and connectivity entails. Aspurian DVPS lets you focus valuable technical resources on building and maintaining the quality of your online content so that you can maximise the wide range of business opportunities that the Internet can deliver.
Who is Virtual Private Server for?
Aspurian DVPS delivers a secure and flexible tier 4 data centre environment.
It is ideal for businesses and service providers where a highly available web operation is mission-critical, but where the size or maturity of the business means that you cannot afford to tie up valuable space, facilities, staff, and resources to keep your servers and platforms in-house. The service is also highly cost-effective allowing you to handle the administration of your content and Internet services without the concern of underlying technology support.
Keeping watch on your Internet platform
We continuously monitor your housed Internet platforms and take action designed to prevent potential problems long before
they could impact your web sites and applications. We monitor and
pro-actively manage your network availability, bandwidth, and environmental factors such as temperature, power, and security. As part of the service, we also invite you to come into the hosting centre to perform routine checks or maintenance. Or if you prefer, we offer specialist engineering support at our sites, so that you do not need anyone away from the office.