Integrated Technology for Smart Businesses
Fully managed serverless file shares
Take advantage of fully managed file shares in the cloud that are accessible via the industry-standard SMB and NFS protocols. Azure file shares can be mounted concurrently by cloud or on-premises deployments of Windows, Linux and macOS.
Azure file shares can also be cached on Windows Servers with Azure File Sync for fast access near where the data is being used.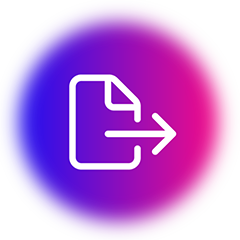 Distributed file system built from the ground up to be highly available and durable – no hidden IaaS VMs or NAS filers
Built for Hybrid with File Sync
Transform your Windows Servers into caches of your cloud shares without giving up on-premises performance
Different tiers are used to tailor your shares to your performance requirements and competitive price points
Multiple protocols support
Provides support for multiple protocols, enabling data to be stored from different sources
Comprehensive security and compliance, built in the largest compliance portfolio in the industry

Microsoft invests more than USD 1 billion annually on cybersecurity research and development.

Microsoft employ more than 3,500 security experts dedicated to data security and privacy.
Migrate your Windows File Server easily
Lift and shift your file shares to the cloud without breaking existing links non-disruptively:
Migrate existing servers with no downtime
Use Storage Migration Service and Azure File Sync to make your migration a breeze
Build Hybrid cloud file shares
Mount Azure Files shares from anywhere—from on premises to the cloud—giving you a truly hybrid experience.
Whether you mount your Azure Files share directly or use Azure File Sync to cache on premises, Azure Files is the natural choice for cloud file shares.
Use Azure Files for FSLogix user profile data with Azure Virtual Desktop
Azure Files provides multiple tiers that you can select based on your cost and performance needs.
Persistent shared file storage for containers
Easily share data between containers using NFS or SMB file shares. Azure Files is tightly integrated with Azure Kubernetes Service (AKS) for easy cloud file storage and management of your data.