Our commitment to the future
We are committed to the shared responsibly of reducing the impact of CO2 on the worlds environment. In line with our ongoing strategy of energy reduction and mitigation we operate a Zero Carbon Offset programme across all our services. This initiative aims to highlight the environmental impact of the services we deliver and provide a mechanism for the funding of approved carbon offset delivery.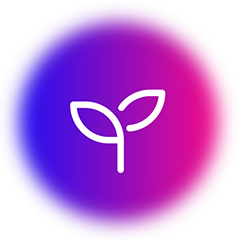 Monitoring Our Carbon Footprint
Carbon output is calculated as a combination of direct and indirect sources. This allows for a carbon output allocation to be assigned across our complete portfolio of products and services. The associated cost of the offset requirement is then highlighted as a levy on all our transactions individually.
We partner with Carbon Footprint to support UK based tree planting projects, by supporting this project we aim to:
Provide wildlife habitats & support biodiversity
Plant native British trees
Enhance the natural UK landscape
Offset CO2 emissions
We have committed to a net zero emissions operation. This is in response to climate science showing that in order to halt climate change, carbon emissions have to stop – reducing them is not sufficient. 'Net zero' means that any emissions are balanced by absorbing an equivalent amount from the atmosphere.

In order to meet the global warming target in the Paris Agreement, global carbon emissions should reach net zero around mid-century. For developed nations such as the UK, the date may need to be earlier.
We have undertaken a comprehensive review of our environmental impact and energy use. This information has allowed us to build an impact assessment for the products and services we offer to our clients. In addition to our energy reduction programme, we use this data to calculate the direct and indirect CO2 output at the service/product level. CO2 which cannot be cut is then charged as a levy which is 100% invested in our UK based carbon offset programme.
Working with Carbon Footprint we support UK Tree Planting.

Planting is a great way to help sequester carbon emissions. Through photosynthesis, trees absorb carbon dioxide to produce oxygen and wood. By ensuring that the trees planted are native broadleaf species you can help to preserve the UK's environment and biodiversity. Planting takes place in school locations and other biodiversity sites. All trees are high-quality cell grown 'whips' (year-old saplings).

For every tree pledged, a tonne of carbon will also be saved in the Brazilian Amazon via our VCS avoided deforestation programme. In this way, we offset carbon whilst increasing planting. We also protect forests and biodiversity in 2 continents.